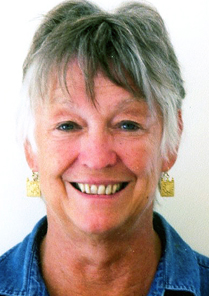 Ms. Groom is a colorist. Her narrative work displays a wry sense of humor, and highlights the incongruities in our world. In her impressionistic work, she condenses the landscape into color, mood, and emotion. Beauty is abstracted to its essence. She grew up in the midwest and, with her husband and three children, has lived in many places, including Austria, England and Italy. Her interest in photography began twenty-five years ago and she developed her skills at the Maine Media Workshops.
She has won awards in juried national and international shows, including the Griffin Museum of Photography, Vermont Photographic Workplace, and the International Photography Awards. An exhibition with her sister, "Two Sisters Two Lenses", was exhibited at the Box factory in St. Joseph, Michigan, and she was part of a four-person group show, "Connections," at the Maine Media Gallery.
A freelance writer, she has written articles for "International Living," and now resides in Albuquerque, New Mexico and is working on a photography book with her sister, " Seeing As We Are."